Ann Anastasio and Lani Longshore are writers, fiber artists, and entertainers.
Ann plays viola in two orchestras. She is a docent at the historic Santa Fe, New Mexico, hotel La Fonda and the Museum of International Folk Art in Santa Fe, because she loves to learn and share that information. As well as being a museum junkie, she is also an art quilter, and the co-producer of Art Quilt Santa Fe, an annual art quilt retreat. For more information go to: www.artquiltsantafe.com.
Lani Longshore writes a weekly blog at www.lanilongshore.wordpress.com. She has been published in Eve's Requiem: Tales of Women, Mystery, and Horror, and in the anthologies of the California Writers Club Tri-Valley Branch.
Together, Ann and Lani entertain quilt guilds as Broken Dishes Repertory Theatre. Their musical comedy productions celebrate quilts and the women who make them.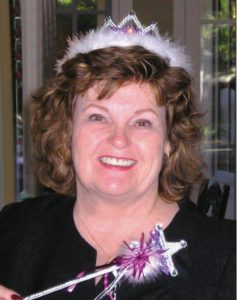 Lynda Ballard was Palo Alto born and bred. Lynda raised three children there and then left for New Mexico for 20 years. She spent 30 years teaching language to disabled children. Retired and back in Northern California, she has finally written the fun loving adventures she told so often to family and friends.
Sharon Burgess was born and raised in the Haight-Ashbury neighborhood of San Francisco. She has also lived in Albany, Georgia and Arvada, Colorado before becoming a resident of Dublin, California in 1986. She enjoys traveling both domestic and abroad. On the North American continent she especially enjoys the Pacific Northwest and the Yukon Territory. Overseas her favorite place to visit is Ireland, closely followed by western Turkey,  particularly Asia Minor.
In addition to her writing regimen, Sharon enjoys wine tasting, reading for leisure, and cruises at sea.  She has just completed her first fiction effort, Simply Irresistible, A Spruce Creek Romance. She is now at work on the Simply Provocative, the second book in the trilogy.  She writes fiction under the pen name Sharon Burgess.  Visit the website associated with her trilogy at www.SharonBurgess.com.
Her prior publications include the book, Letters to Ethan: Joe's Story and "Book of Memories" which appears in Chicken Soup for the Soul: Grieving and Recovery. She also appeared in the Tri-Valley Writers anthologies, Voices of the Valley: First Press and Voices of the Valley: Encore.
Sharon received the Tri-Valley Writers 2016 Sue Tasker Award for exemplary volunteer service. She  is both state and branch Treasurer of the California Writers Club and the branch representative to the Central Board. She also moderates a novelist critique group. For three years, Sharon was editor of the CWC Tri-Valley Branch newsletter.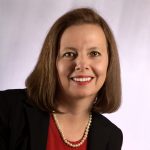 P. C. Chinick, originally from Seattle, has lived in California for over 25 years. She has spent the majority of her career in Information Technology as a project manager working for various Fortune 500 companies. She holds an MBA in international business from John F. Kennedy University.
In 2014 she published her first spy thriller novel, Red Asscher~Living in Fearwinner of Writer Advice 2013 for "Scintillating Starts." The Red Asscher series is published through her imprint  Russian Hill Press.  To read the first chapter of Red Asscher~Living in Fear with sound go to Booktrack. She published Red Asscher~Living in Turmoil, her second spy thriller in 2016 and currently working on her third thriller novel. She has also contributed short stories to the Tri-Valley Branch Anthology, Voices of the Valley: First Press; Voices of the Valley: Encore; Written Across the Genres; Oakland's Creative Writing Anthology: Tapestry; and The California Writers Club Literary Review (2012 and 2013).
She is a past president of California Writers Club Tri-Valley Branch, the 2015 Tri-Valley Writers Conference Coordinator, and recipient of the 2015 Jack London Award.
For more information please visit: www.redasscher.com.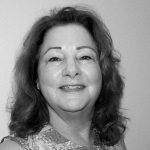 Antoinette Foxworthy's interests in reading and writing started at a young age. She remembers a book always in her mother's hands. She had her first poetry published in seventh grade. She continued writing through high school and college but her focus changed to the medical field, then raising a family. When she shifted focus again to work in human resources she became editor-in-chief of the corporate newsletter. Many people encouraged her to pursue her talent of writing. However, it wasn't until she received an unexpected inheritance from a beloved aunt that she decided to shift gears again. It was then, at age thirty-nine, while traveling to beautiful Victoria, British Columbia, she spotted a peaceful lawn setting from the fourth floor turret at Craigdarroch Castle. Leaving the castle she discovered that the lawn she had enjoyed from the turret was the side yard of the adjacent house. She thought, "If ever I'm going to pursue my writing, wouldn't that be the ideal place." It was for sale.
After seeking advice from her mother who told her "It's not the things I've done in my life that I regret, rather the things that I didn't do," she bought the house, quit her job, and moved to pursue her craft. While living in Victoria she self-published a children's book, XOXO, illustrated by students from St. Margaret's School where her youngest daughter attended. Her short stories were used as writing examples in high school classrooms throughout Victoria. In addition to writing she opened up Antoinette's Bed and Breakfast so that others could enjoy the tranquil setting of her 1913 home in the shadow of the castle.
Eventually, Antoinette returned to California. After meeting Steve Foxworthy at her thirty-year high school reunion she married him. They live in the San Francisco Bay Area. When she retired from all of her former careers, she joined a writing group. In that Thursday morning class she was encouraged and supported to further develop her writing. She has written and published award-winning poetry and short stories. During her writing class she wrote and shared the first chapter of No More. Her instructor, Susan Wilson, and her fellow students encouraged her to continue the story. No More was developed and refined in that classroom. No More is her debut novel.
Antoinette's four daughters and eight grandchildren live within an hour of her home. They bring her immense joy as she watches their distinct personality's blossom. In addition to reading, writing and spending time with her grandchildren Antoinette practices yoga, enjoys her garden, and loves traveling with her husband Steve.
She is well known for her My Perspective pictures of her travels. You can read some of her poetry and short stories on her website.
E. Ruth Harder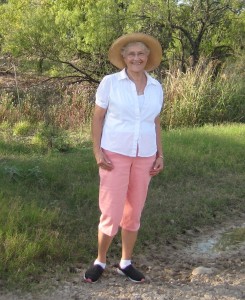 grew up on a farm in Uvalde County Texas and has lived in Livermore, California since October 1965. She spent the majority of her working career at Lawrence Livermore Laboratory as a Technical Information Specialist (TIS). She holds a Masters in Library Science from San Jose State University. After 22 years as a TIS, she retired.
In younger years as a "stay at home Mom," she wrote magazine articles which were published in The Camper Coachman and The Craftsman Magazine.
Advances in Library Administration and Organization, Vol. 13, 1995 published her article, "Library Automation's Effect on the Interior Design of California Public Libraries."
She has written numerous puppet scripts that are performed for children at Sunday worship services at Holy Cross Lutheran Church in Livermore.
"California Writers Club, Tri-Valley, with the critique groups and workshops helps me realize my writing gifts and encourage me to pursue my dream of becoming a known writer."
Mary Heaton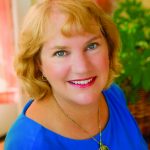 grew up in Livermore, California, with her six siblings, and, as her mother used to say, "There is never a dull moment!" These memorable childhood experiences presented Mary with a great deal of writing material from which to choose.
She is a retired Montessori teacher, who has an innate love of learning, which she has shared with her children and hundreds of students over the years. It was only five years ago that she started to capture them on paper.
Mary's passions are her five amazing children, writing in the wee hours of the morning, gardening in the shade of her sycamore trees, singing to hospice patients, practicing yoga with enlightened friends, swimming for miles, and hosting Chinese international students in her home.
Mary is a published author of short stories and poetry. She was given a certificate of recognition for a story that Las Positas College Anthology accepted into their 2014 publication. She lives in her dream house, a 120- year-old Victorian. She still resides in Livermore with her beloved husband, Duane, their youngest son, Sam, and dog, Sophie. Rambling Through the Emerald Isle is her first book.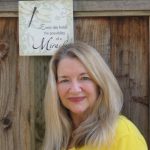 Susan Elaine Wilson, Medicine Dreaming Woman, is a native-trained Medicine Woman practitioner, poet, writer, playwright and teaches meditation and creative writing.
Susan is a five time winner of the Lydia Wood award for poetry and prose and the 1997 winner of the Stanford University Medical Center Poetry Award.  Like A Woman is her first book of poetry.
You can reach Susan at: susan@medicinedreamingwoman.com.